Stay updated with our upcoming webinars, providing valuable insights, practical advice, and actionable strategies that can help you analyse the tech aspects of your business more closely and head towards success.
Each webinar is hosted by an expert in the field, who will share their knowledge and experience through engaging presentations, live demonstrations, and interactive Q&A sessions. Whether you're looking to stay up-to-date with the latest trends in your industry, learn new skills or network with peers, our webinars offer a convenient and cost-effective way to do so.
AI-Fi: The AI Disruption in Finance
July 12th, 2023, 01:00 - 02:00 PM UTC
An immersive and informative session exploring the transformative power of Artificial Intelligence (AI) in the finance industry. This webinar provides valuable insights and practical knowledge on how AI is revolutionising financial processes and driving innovation. In case you missed the live event, don't worry! You can still catch the recording of the webinar here. If you have any further questions or would like to discuss AI applications in finance further, don't hesitate to reach out to our team. We're always here to assist you in your AI journey.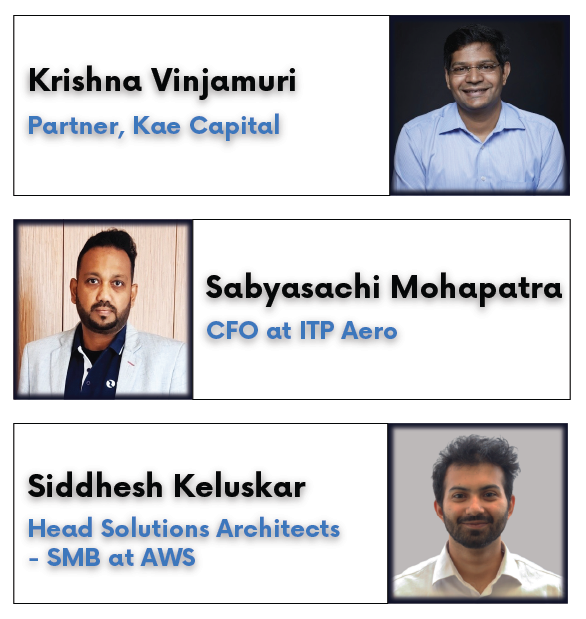 May 17th, 2023, 12:30-1:30 PM UTC
This webinar, simplified the cloud migration journey, focusing specifically on small and medium-sized businesses with limited financial resources.  Considering the prevailing inflationary pressures, the webinar provided a strategic plan of action for a commitment-free approach that helped businesses migrate to the cloud and optimise their cloud spending. If you missed out on this opportunity to take your enterprise to the next level, we encourage you to stay tuned for future webinars and get cloud ready!
Keeping Up With The Tech World : KNOW WHAT'S TRENDING IN THE INDUSTRY
Read about the latest trends and developments in the technology industry with our digital insider. Get a comprehensive view of the digital landscape including the latest industry news and updates on emerging technologies. Whether it's digital transformation, product innovation, technology optimisation or growth acceleration, get precise information tailored to your needs. Read about the latest breakthroughs in your industry and never miss out on a new market trend.
We're constantly adding new webinars to our schedule, so check back for the latest updates. If you have any questions or topic suggestions, please feel free to contact us. We look forward to seeing you at our next webinar!