Revolutionizing Cold Chain Logistics with a Model-Driven app
The Power App Success Story
FROM CHALLENGES TO TRIUMPH: COLD CHAIN
LOGISTICS REIMAGINED
In an era marked by increasing demand for cold chain transport, efficient and flexible solutions for cold storage and perishable product logistics have become paramount. Our client, a leading technology-driven rental refrigerated trailer services provider, recognized the need to leverage technology to provide customer-specific and adaptable cold chain logistics solutions. VE3 partnered with the client to create a bespoke Case Management System using a Model-Driven App, Power App Portal, custom Azure .NET Apps, and Azure B2C single sign-on. The goal was clear: empower our client to provide self-service case management, streamline operations, enhance customer service, and drive measurable results in the cold chain logistics industry.
Our client stands as one of the United States' largest refrigerated storage specialists, offering sales, service, leasing, and support for thousands of refrigerated trailers. Their clientele ranges from large national organizations with numerous locations to smaller, niche markets. As part of a multinational corporation, they sought to optimize their operations and enhance customer experiences.
WHAT IS A CASE MANAGEMENT SYSTEM?
As pioneers in the cold supply chain, our client combines fleet management and cloud-based data solutions to create customer-specific programs that reduce costs and increase productivity. However, they faced challenges with their existing technology stack, which included Microsoft Dynamics CE, NAV, and Azure, as they struggled to maximize ROI and streamline customer service.
The company encountered a series of challenges that hindered their ability to fully leverage their existing technology infrastructure and provide an optimal customer experience:
Multiple Azure databases for crucial customer usage data from IoT devices resulted in a subpar customer experience. But this data was accessible only through separate portals provided IoT provider, impeding the seamless flow of information.

Multiple systems were required to support IoT data, forcing customers to log in to different portals and making it difficult for them to find the information they needed.

The company did not employ case management, routing, or other service features to streamline and process customer requests effectively, resulting in a less efficient workflow.

The survey application and its associated database were hosted on outdated local infrastructure, posing potential risks to the company's operations and data security.

The organization's parent company hesitated to migrate resources to the cloud due to security concerns. Achieving a balance between information security standards and scalability became a significant challenge.
Our collaboration with the client began by identifying their immediate and long-term needs. We conducted design thinking workshops to address user experience, account and contact structures, and data sources. We recognized the need for a multi-tiered customer hierarchy, accommodating both global and local reporting for large corporations.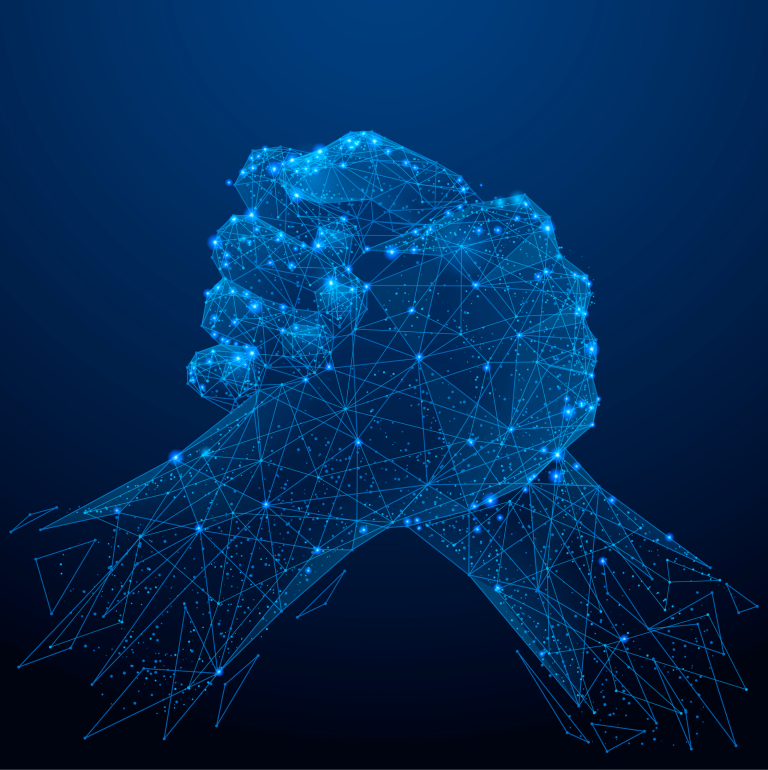 Collaborative Design Process
We began by collaborating closely with the client to gain a deep understanding of their requirements. Through design thinking workshops, we identified user experience needs, defined the structure for accounts and contacts, and selected the most suitable technology architecture. This collaborative approach ensured that the final solution aligned perfectly with the client's objectives.
Multi-Tiered Customer Hierarchy
To cater to the diverse needs of both global corporations and local entities, we designed a flexible multitiered customer hierarchy. This hierarchy allowed power users to have corporate accounts with full access to all aspects of engagement, along with local accounts that provided visibility based on the user's specific location and business unit. The flexibility in the hierarchy structure addressed customer security concerns while maintaining the right level of access.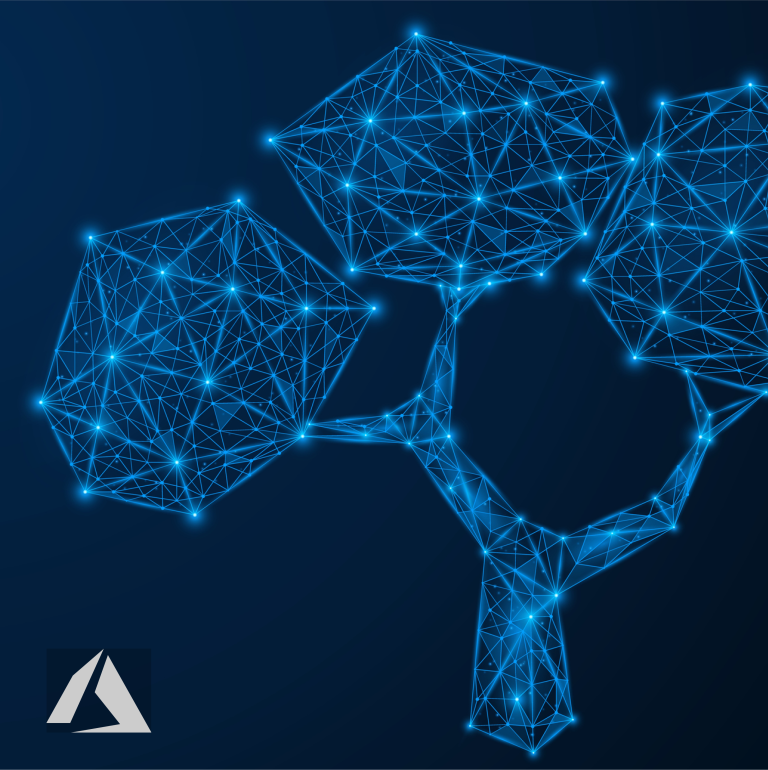 Hybrid Approach with Azure B2C
Given the complexity of the project, we recommended a hybrid approach. We integrated Azure B2C for single sign-on capabilities and leveraged the power of Microsoft Power Portal within Microsoft Dynamics CE. In addition, custom .NET applications were developed to provide specialized usage reports and an interactive IoT dashboard. This hybrid approach ensured a seamless customer experience while accommodating the custom functionality required to support the client's unique business needs.
Account and Case Management:

We implemented Power App Portal functionality for basic features such as account and case management. Customers can easily update their account information, access related contacts (based on permissions), and submit cases directly through the portal.
Custom .NET Components: Our solution included customizable customer usage reports, empowering customers to view essential asset information, apply filters, save custom reports, and download data in Excel or PDF formats.

IoT Dashboard:

An interactive dashboard was integrated, offering real-time visualization of asset locations on a map of the United States. Users can explore detailed asset information, including temperature, location, operating hours, and more.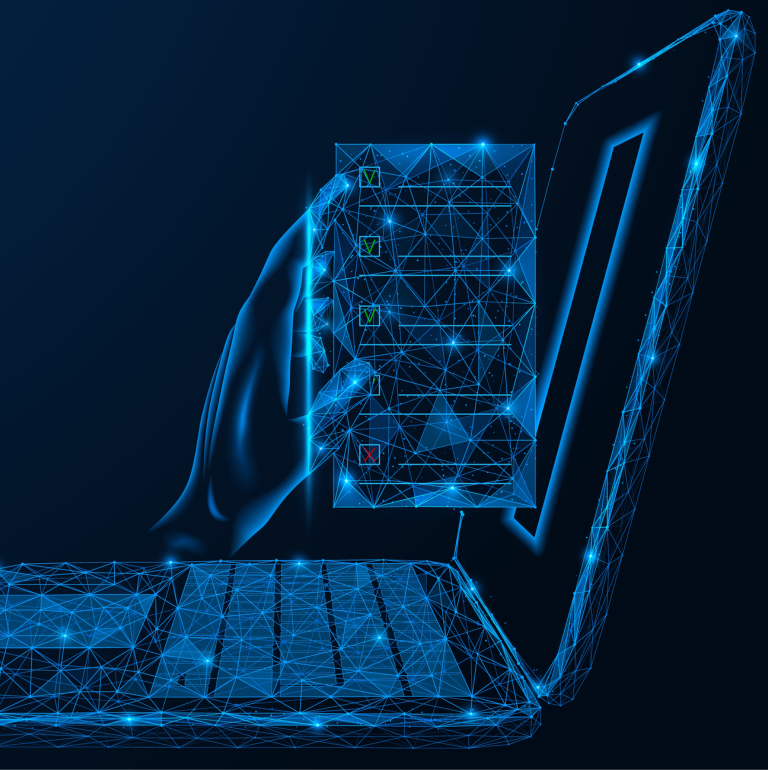 The implementation of the Power App Portal with custom Azure .NET Apps and Azure B2C single sign-on solution yielded remarkable results in the real world, demonstrating its value to our client's operations. Throughout the development and deployment phases, we focused on delivering tangible benefits that translated into quantifiable improvements in various aspects of their business. Here are the key outcomes achieved:
By providing customers with seamless access to their account information and self-service tools through the portal, we witnessed a substantial reduction in customer service and sales call volume. Our client experienced a nearly 33% decrease in incoming customer inquiries and support requests. This not only streamlined their operations but also allowed their team to allocate resources more efficiently.

The introduction of online case management and enabling customers to maintain their data through the portal led to a remarkable improvement in the time required to process common requests. Response times for customer inquiries and service requests improved by almost 25%, resulting in a more responsive and agile customer support system.
The portal's capabilities eliminated the need for our client to invest valuable resources in generating and delivering monthly reports and other documentation to their customer base. This not only saved time and effort but also reduced operational costs significantly. Clients could access real-time information through the portal, enhancing their experience and enabling them to make informed decisions without the need for manual reports.

The portal's initial release to select customers during a 3-month beta period generated widespread interest, and the subsequent full-scale launch saw an impressive initial uptake, exceeding 50%. Leveraging the invoicing feature, we ensured 100% compliance among their customer base, further enhancing customer engagement and satisfaction.
Power App Success in Phases
The project was executed in phases, starting with a successful beta launch to select customers. This ensured that complex data displayed correctly, security protocols were maintained, and the customer support team was prepared for any technical issues. Following a successful beta period, invitations were extended to all customers, resulting in a wide adoption rate. In a subsequent phase, the entire customer invoicing process was migrated to the portal, further streamlining operations. The invoicing process leveraged the features available in the custom asset usage module but displayed precise monthly invoices and reports with the ability to filter and download as needed. A future phase will enable online invoice payments with credit cards and bank wire transfers.
VE3 successfully partnered with our client, a major player in the cold chain logistics industry, to transform their operations and customer service capabilities. The Model-Driven App, Power App Portal, and custom Azure .NET Apps, coupled with Azure B2C single sign-on, have empowered our client to deliver better customer service, streamline operations, and reduce costs. The measurable results achieved underline the significance of embracing technology to meet the evolving demands of the cold chain logistics sector. In conclusion, the implementation of the Power App Portal with custom Azure .NET Apps and Azure B2C single sign-on not only met the client's complex data and security requirements but also delivered substantial business benefits. The measurable results, including reduced customer service and sales call volume, improved request processing efficiency, and the elimination of resource-intensive reporting, underscore the success of this transformative solution. Our client now enjoys a more streamlined and cost-effective operation while delivering an enhanced experience to their customers.
Elevate user experiences with intuitive designs. Our UX & UI services blend creativity and functionality to create engaging digital interfaces.
Offer end-to-end solutions for connecting and managing smart devices and sensors, enabling businesses to collect and analyse real-time data from physical objects.
Design, create, and implement functional, user-friendly, and reliable software applications for various devices, platforms, and operating systems.
Provide on-demand access to shared computing resources, such as servers, storage, and applications, enabling organizations to scale and manage their IT infrastructure more efficiently.
Protect your digital assets and sensitive data with our cutting-edge Cyber Security solutions. From malware and phishing attacks to data breaches and compliance challenges, we are there to protect you.
Visualize data with clarity and impact. Our Data Visualization services turn complex information into meaningful insights, empowering better decision-making.
Expertise you can trust, results you can measure.
We empower businesses by positioning them as industry leaders by effectively communicating their unique value, competitive advantages, and user benefits.
TRANSFORM IDEAS INTO GAME CHANGING TECHNOLOGY
We help businesses to be one step ahead of their competition with a smart, intuitive and robust technological infrastructure that addresses their needs.
Explore other Success Stories