THE FUTURE IS HERE AND IT'S CONNECTED
Bridging the Gap Between Digital & Physical Worlds
Discover the power of the Internet of Things (IoT) and revolutionise your business operations with VE3's advanced, cutting-edge IoT solutions. IoT, which involves the interconnection of everyday devices, enables the seamless collection, exchange, and analysis of data, driving intelligent decision-making and unlocking new growth opportunities. In today's competitive market, businesses must harness the capabilities of IoT to streamline processes, reduce costs, enhance efficiency, and deliver exceptional customer experiences. At VE3, we understand the importance of IoT and offer tailored, innovative solutions designed to meet your specific needs and objectives. Our experienced team of professionals specialises in data analysis, predictive modeling, data visualisation, machine learning, artificial intelligence, and more, ensuring the delivery of comprehensive and cutting-edge IoT strategies. As your trusted partner in IoT implementation, we leverage our in-depth industry knowledge and commitment to excellence to empower businesses like yours to capitalise on the benefits of IoT. Through our technology solutions and expertise, you can drive improved productivity, enhanced customer satisfaction, and gain a sustainable competitive advantage in the ever-evolving digital landscape. 
TRANSFORMING YOUR EVERYDAY LIFE WITH TECHNOLOGY
CONNECTING YOU TO A WORLD OF ENDLESS POSSIBILITIES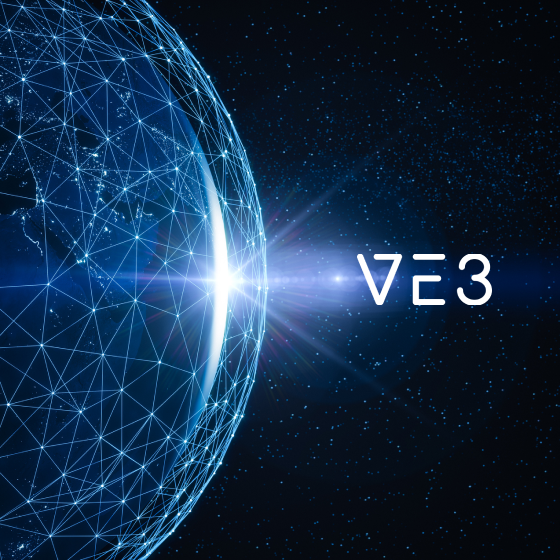 Frameworks used for OUR IOT EXPERTISE
VE3 is a pioneer in IoT as we focus on improving your existing idea and accomplishing your business goals with our expert services. At VE3 we focus not just on design and development but to build a unique legacy that separates you from your competitors. 
WE COLLABORATE WITH YOU TO CREATE UNIQUE, USER-FRIENDLY IOT PROJECTS
We help you create an appropriate mobile application for a group web development project incorporating your IoT environment. 
we Strive TO DEVELOP INTELLIGENT OPERATIONS AND APPLICATIONS 
We stand by your side throughout the journey, collaborating with you to conceptualise and implement state-of-the-art IoT solutions. Our unwavering commitment to you extends beyond deployment, ensuring regular upgrades and expert consultation to continuously elevate your IoT capabilities and foster innovation.  
We offer cutting-edge technology and solutions, helping businesses stay ahead of the curve and gain a competitive edge.
We customize our IoT services to meet the unique needs of each business, providing tailored solutions that align with their specific goals and objectives.
Our extensive experience deploying IoT solutions can help businesses avoid common pitfalls and ensure t their IoT solutions deliver optimal performance and results. 
We provide ongoing support, training, and maintenance services to ensure businesses get the most out of their IoT investments. 
DEPLOY YOUR IOT PROJECTS WITH VE3
Our clients trust us for our extensive experience and unwavering commitment to delivering results. We assemble a team of world-class IoT experts to ensure the success of your next project.