boosting innovation for a better tomorrow
BUILD INNOVATIVE PRODUCTS
Elevating Your Products to New Heights
Our team of professional product engineers is dedicated to delivering innovations with agility, transparency, and excellent quality. We offer comprehensive solutions that encompass the entire spectrum of product life cycle management. From product conceptualisation and design through development, support, and maintenance, we provide end-to-end services to our clients. Our expertise lies in product engineering, enabling our clients to realise innovation and maximise their return on investment. Whether it involves minor adjustments to existing products or the development of brand-new breakthrough solutions, our team leverages a diverse talent pool, an industrialised delivery system, a wide range of service options, and solution accelerators to achieve success. We are committed to supporting our clients in product development, modernisation, and innovation to help them stay ahead in their respective industries.
INNOVATING POSSIBILITIES THROUGH PRODUCT ENGINEERING EXCELLENCE
Crafting Next-Generation Products for a Digital World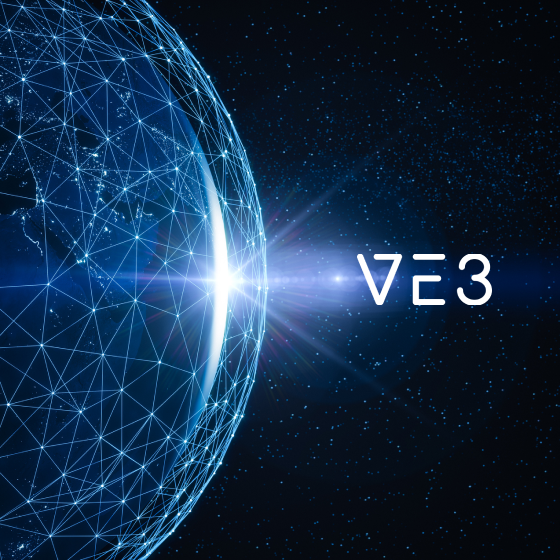 Elevate Products with Innovative Thinking
Transform Products with VE3
VE3 is a pioneer in product development as we focus on developing cutting-edge products that are future-proof and powered by contemporary technologies. 
LEADING THE WAY IN DIGITAL STRATEGY AND INNOVATION
We conceptualise & design the product using brainstorming, research, creating mockups and wireframes, identifying the target audience, and defining the user experience. 
We finalize the product specifications, create a development roadmap, select the right technology stack, and build an initial prototype to test and validate the product design. 
We write code, build the product's architecture, and integrate features and functionalities. This stage lasts anywhere from a few months to several months, depending on the complexity of the product.
We ensure the product functions correctly and any issues are fixed before launching while conducting unit, integration, user acceptance, and performance tests. 
We market & promote the product, making it available for purchase or download and collecting user feedback while providig maintenance & support, ensuring the product remains up-to-date, secure, and bug-free. 
Tools used for product engineering
Here at VE3, we help businesses navigate the complexities of today's digital landscape. With a deep understanding of emerging technologies and digital trends, our experts help you develop strategies that enable you to optimise digital operations and enhance overall performance ultimately, leading to digital growth. 
LEVERAGE YOUR FULL CAPACITY WITH OUR PRODUCT DEVELOPMENT SOLUTIONS 
We enable businesses to collect all relevant data points across the agile product development lifecycle and expose insights to raise productivity, quality, and value.
GET THE RESOURCE FLEXIBILITY YOUR PRODUCT DEVELOPMENT REQUIRES
VE3 AS YOUR PRODUCT ENGINEERING PARTNER
We accompany you throughout the journey, assisting in the ideation and implementation of cutting-edge product engineering solutions. Our professional commitment extends beyond deployment, as we provide regular updates and expert consultations to ensure your ongoing success.  
We employ test pyramids from the beginning of a project and integrate the product development lifecycle with restructuring and unit test cases.
We've worked with various industries and assisted them in converting stakeholder ideas into solutions ready for market deployment. 
Develop PoCs, conduct controlled experiments, evaluate the outcomes, and provide actionable insights to stimulate and uncover valuable ideas.
We provide evolutionary designs that facilitate quick adjustments and simple alignments to support your product goals. 
CHOOSE VE3 AS YOUR PRODUCT ENGINEERING PARTNER 
Our clients trust us for our extensive experience and unwavering commitment to delivering results. We assemble a team of world-class Product Engineering experts to ensure the success of your next project.