HOLISTIC CUSTOMER EXPERIENCE
ELEVATING customer EXPERIENCES
Where Creativity Meets User Delight
Here at VE3, we believe in the power of experience design. Our multidisciplinary team of thinkers, conceptual architects, technology engineers, urban planners, and service designers collaborate to define, design, and create user-friendly experiences for our clients. We specialise in user experience (UX) design and user interface (UI) design, ensuring our solutions are intuitive, visually appealing, and engaging. We craft meaningful interactions between users and digital interfaces by employing interaction design principles. Our approach is rooted in understanding the needs and desires of users as we conduct extensive user research and employ user-centred design methodologies. With expertise in experience design, we challenge conventional thinking, explore innovative ideas, and create solutions that bring value to our clients and their customers. We collaborate with stakeholders throughout the process to align our designs with organisational priorities and goals. Our technical knowledge and project expertise enable us to fully design, implement, and deploy our ideas, delivering exceptional user experiences.
ENABLING ORGANISATIONS TO SEIZE DESIGN OPPORTUNITIES
Designing experiences that leave a lasting impression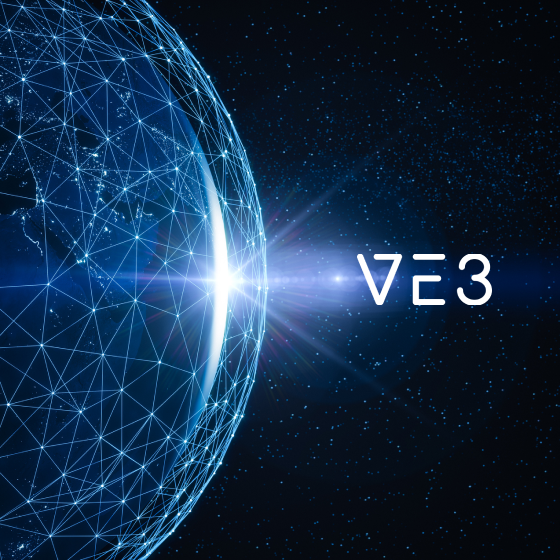 Unveiling the True Potential of Experience Design
Balancing Innovation with User Needs
At VE3, our team is dedicated to deeply understanding your users' needs, ensuring that assumptions are swiftly replaced with data-driven facts. This approach instils confidence, as your users' needs and business demands are precisely met. Through our agile and iterative user-centred design process, stakeholder satisfaction takes centre stage before committing to any solution. We deliver value early and continuously by prioritising cost-effective outcomes over extravagant features. This proven approach maximises efficiency and effectiveness, ensuring that every step of the design journey aligns with your goals. 
With VE3, you'll experience a collaborative partnership that unveils innovative solutions while addressing your users' evolving needs. Together, we'll shape an exceptional user experience that exceeds expectations, achieves business objectives, and sets your brand apart. We offer comprehensive expertise in experience design, ensuring the ultimate success of your project. Our services encompass every stage, from conceptualisation and strategic planning to hands-on implementation and efficient scaling. 
TOOLS WE USE FOR EXPERIENCE DESIGNing
VE3 is a pioneer in Experience Design as we focus on improving your existing idea and accomplishing your business goals with our expert services. At VE3, we focus on design and development and building a unique legacy that separates you from your competitors. 
Balancing innovation with users' true needs

Our agile and iterative user-centred design process ensures stakeholders are satisfied before you commit to a solution, focusing on cost-effective outcomes instead of expensive features, providing value early and often.
We gain a deep understanding of your users' needs and quickly replace assumptions with data-driven facts
VE3 AS YOUR EXPERIENCE DESIGN PARTNER
We support you throughout the process, from conceptualising ideas to implementing them using cutting-edge application development technology. Our steadfast commitment to our clients goes beyond the deployment, as we consistently offer regular updates and expert guidance to ensure ongoing success and growth in the ever-evolving app landscape. 
We design the entire service journey, including physical and digital components, to ensure a cohesive and delightful customer experience.  
We conduct user research, create user personas, define user flows, and design user interfaces that prioritise usability and accessibility. 
Our content design services include crafting clear and concise copy, designing information architecture, and optimising content for different platforms and devices. 
We carefully consider factors such as colour schemes, typography, iconography, and imagery to ensure consistency and convey your brand's personality. 
DEPLOY YOUR EXPERIENCE DESIGN PROJECT WITH VE3
Our clients trust us for our extensive experience and unwavering commitment to delivering results. We assemble a team of world-class Design experts to ensure the success of your next project.